Originally Published in Le Journal de Saint Barth
Two of the St Barts largest and longest-tenured villa rental agencies officially merged on October 1, 2022 into a single company, operating under the name WIMCO St Barth Properties. The original companies, which both trace their start back to the 1980s, now operate as one in a complex of offices at the La Savane complex in St Jean, across from the Gustaf III airport. Our merged concierge teams and villa owner relations staff will now be working together, enabling us to deliver an even higher level of service," says Stiles Bennet, the US-based president of the new entity. As he points out, the new company is 100% focused on villa rentals.
WIMCO St Barth Properties (WSBP) will now represent approximately380 private villas for rent on St Barth, a portfolio that offers a tremendous range of options for our clients," Bennet adds. The portfolio ranges from 1-2 bedroom romantic retreats to spacious 4-6 bedroom villas that are an ideal base for large families and groups of friends. Of note to the travel agent community,on St Barts, WIMCO St Barth Properties will now be the exclusive Virtuoso member agency for luxury villa rentals with concierge service.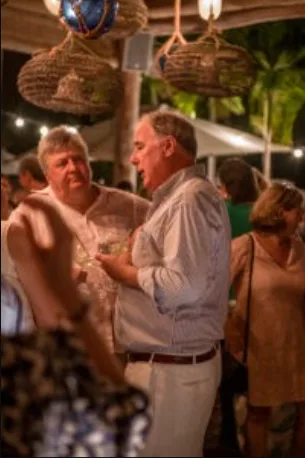 In terms of trends, Bennet says the combined company had a record year for villa rental bookings and arrivals in 2022, and the outlook for 2023 is even more promising. The season in St Barth opening earlier and lasting longer. Its become a 10-month season," he explains. There is increasing demand for May-August, what we used to call the low-season", and it doesnt appear that low-season demand is dependent anymore on the island staging cultural events as a draw. The destination is so appealing in itself, with the Caribbeans best selection of restaurants and beach clubs, with no mega-resorts or cruise ships to spoil the view, and no jumbo jets landing every hour, all of which makes it seem far more intimate than other islands."
Another trend is the demand for in villa services. WSBP tapped into that with the launch of theSpecial Reserve Collection. This collection of exquisite 4+ bedroom villas includes the services of a private chef, complimentary late night taxi service to and from Gustavia, privileged access to chaise lounges at top beach clubs and to St Barts only private dining club, and much more.
One of the goals of the new company is to make the lives of the villa owners and villa managers easier, with one point of contact for reservations and accounting. TheWSBPconcierge service teamwill liaise with housekeepers directly to insure smooth check-ins and check-outs, and will take care of villa pre-checks on arrival day. In addition, our parent company, Nocturne Villas, has made significant investments in our technology stack, which will improve the productivity of the reservations department and our local concierge operations," points out Bennet.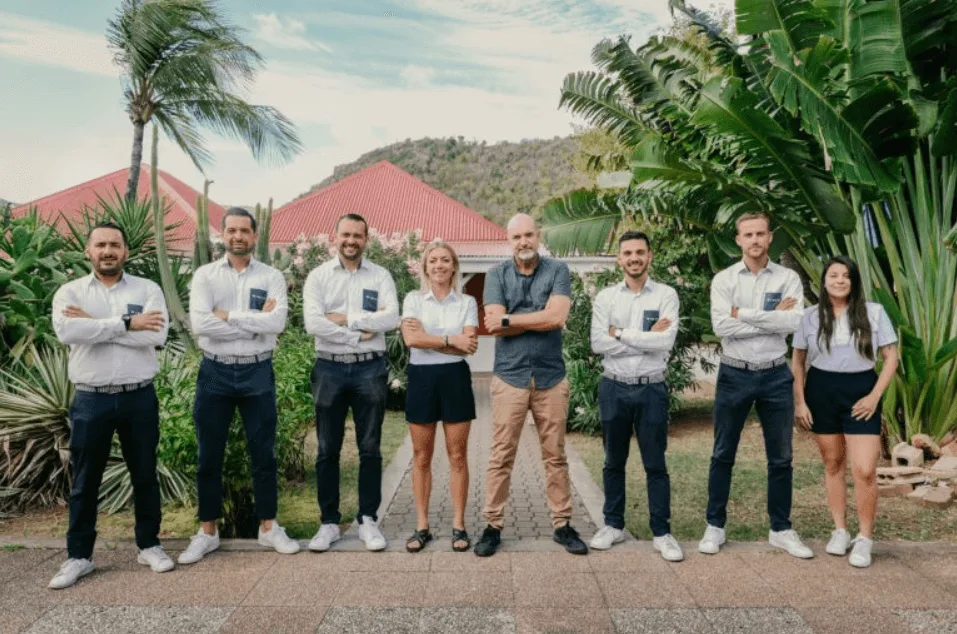 The management team in St Barth includes David Thyssen, director, Florian Solimaic, head concierge, Cathy Menard, head of home owner relations, and Benoit Meesmacher, controller and gerant. The combined companys reservations team is based in the US. Other managers in the new companys US office include Anne-Marie Caye, director of sales, Donovan White, director of IT, Tim Dutra, controller, and Michael Bowers, operations manager.
The new company is committed to continuing its support of good works in St Barth," notes Bennet. We will continue as lead sponsors of the St Barth Gourmet Festival, the Caribbean Rum Awards, The St Barth Bucket regatta, and also the St Barth Music and Film Festivals. The company also is committed to year-round support for St Barth Essential and the youth sailing program of the St Barth Yacht Club." On a related note, WSBP will continue to fund operations of the online forum, www.sbhonline, a non-commercial digital community of St Barth devotees.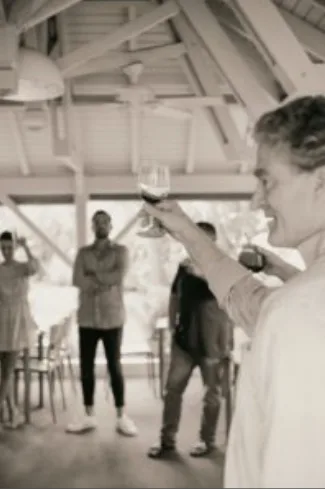 While this new company, WIMCO St Barth Properties, focuses solely on villa rentals and concierge service, the real estate sales arms of the formerly independent companies are now completely separate: St Barth Sothebys Real Estate is now a separate unaffiliated company, run by Tom Smyth, with Pascale Minarou Baudouin as the head broker; and WIMCO Real Estate is now a separate unaffiliated company, run by Lionel Garaix, with Doug Foregger as head commercial agent.
To celebrate this historic merger of leading villa rental companies in St Barts, on November 2, 2022 the management team of WIMCO St Barth Properties hosted a by-invitation-only cocktail party at beachfront restaurant GypSea to honor its most important local partners – the owners and managers of the villas it represents on the island.
Privately held Nocturne Luxury Villas purchased St Barth Properties in July 2021, and purchased WIMCO in December, 2021. The company also acquired Cabo Villas, Exceptional Stays and Paradise Retreats. Nocturne now oversees a portfolio of best of breed luxury villa rental companies that operate independently, yet take advantage of shared resources and common technology platforms.